JACQUELINE GILBERT . 16TH APRIL 2017
Diane von Fürstenberg discusses c1209 innovation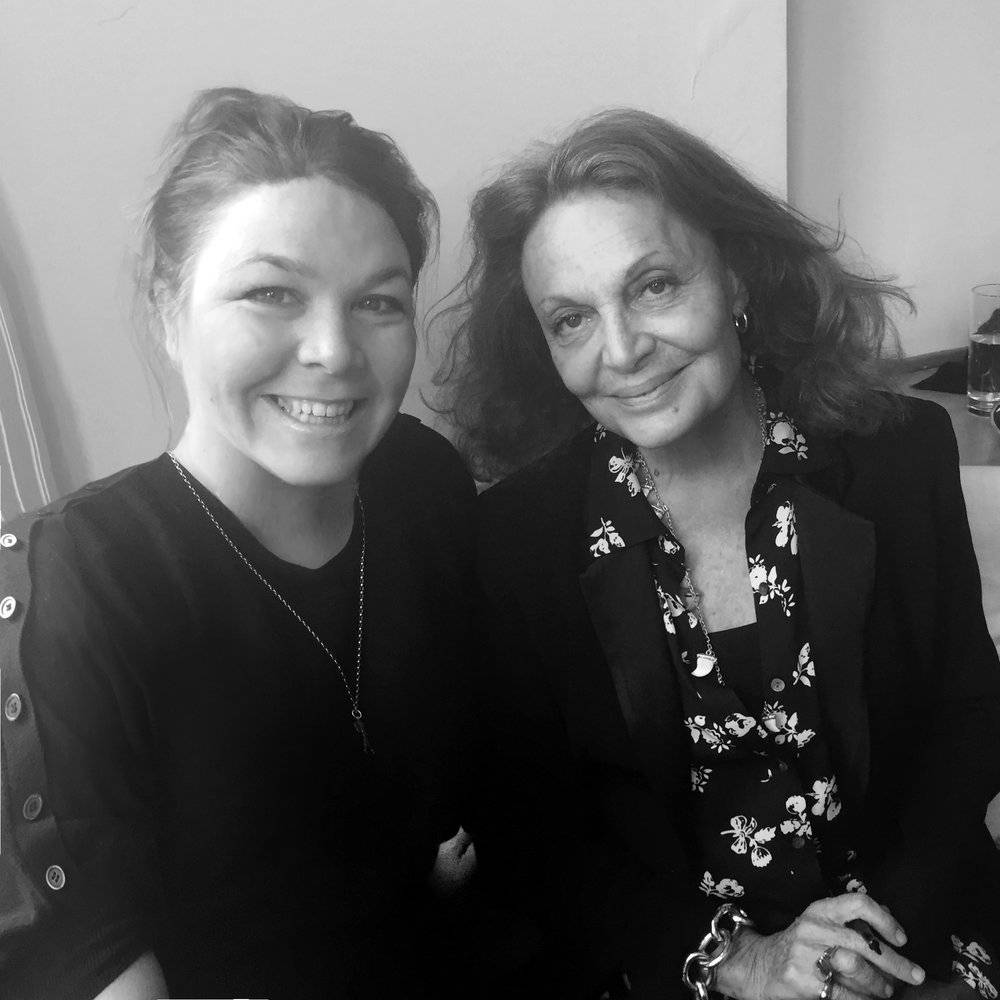 Jacqueline discussing luxury-goods production with Diane von Fürstenberg.
c1209 co-founder, Jacqueline Gilbert, had an insightful meeting with Diane von Fürstenberg to hear her business story and discuss c1209's innovation and luxury design. Diane spoke to Jacqueline about her 'wrap dress' innovation which she credits for her commercial success, and how she utilised the market need for her product to build extensive ties into her core customer base. Parallels were drawn with c1209's unique merge of fashion and function and how we would integrate luxury quality through our artisanal manufacturing process.
An inspirational woman, Dianne is president of the Council of Fashion Designers of America (CFDA), a position she has held since 2006; in 2014 was listed as the 68th most powerful woman in the world by Forbes; and in 2015 was included in the Time 100, as an Icon, by Time Magazine.